A year ago, I wrote my first review for Coach Alex. I had just PR'd at a marathon with a BQ of 3:00:55. Between then and now, I had a couple personal downs and Coach, got me back on the path to success and got me to a 3:02:29 at Boston this year! And not only that but we got to meet at the Expo where Coach Alex gave me a Shaka Runner singlet and countless people cheered me on calling me out by my singlet!
Getting through Boston – a hard course – in that time made me optimistic a sub 3 hour marathon time could be possible less than two months later at my June BQ marathon. Today, I ran that race – and absolutely crushed it, finishing at 2:54:32! Throughout the race I just focused on the road ahead and the skills Coach Alex has instilled in me throughout my time with her.
What I can put into words though is how much I owe my success to Coach Alex and am grateful for it. Always there with an encouraging word and spot on advice, she really knows how to relate to her athletes and help get them through disappointing results when they occur.
Coach Alex never judges – she applauds, pushes, motivates, and inspires.
You cannot do better for a coach than Coach Alex – I assure you. I am 40 years old and not only in the best shape of my life (and I have reached 220 in the past) but also the fastest at every length raced that I have participated in – including a sub 18 minute 3 mile time that I never achieved while in the US Marines.
So, please if you're considering what coach to go with – look no further. Reach out to her – you will never regret you did.
As for me? I have more goals and dreams to push for, and I'm sticking with Coach Alex to get me there and beyond because the money I spend on coaching is noting compared to the quality of life and wellbeing that comes from Coach Alex's coaching. There is just no comparing.
Shaka Runner yesterday, Shaka Runner today – Shaka Runner tomorrow and beyond.
~~Forrester~~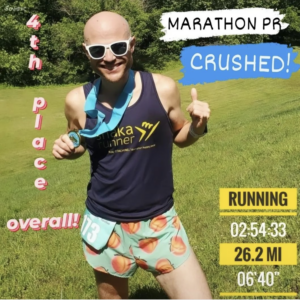 Coach Alex has inspired and supported my fitness journey. Coach Alex has mentored me to lose 75+ pounds with her guidance and encouragement. Her demonstration of healthy lifestyle and her passion for fitness are my inspiration to run and be healthy. I even decided to run a half marathon so I could try to "keep up" with her. Thanks to Coach Alex, I have come to realize that fitness and proper meal habits are a way of life not a diet. I totally recommend Coach Alex if you are interested in a happier, healthier you!
-Monica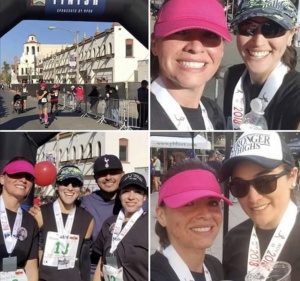 Hiring Coach Alex is the best decision I have ever made for my health, and fitness.
My goal, I told Coach, was to get closer to a Boston qualifying (BQ) time with not actually thinking I could get it, since I was over 30 minutes off of one – just get closer.
Six months into my time with Coach, I am, the fastest I have ever been– at every distance I run and race. In April, while running a 5K virtual race at a local track, I hit my 3 mile mark at 17:55, and the 5K at 18:34 – I was more excited about my 3 mile time vs my 5K PR.
That 3 mile and 5K PR came just after I ran a mile to try to beat my previous best of 5:58 and I ran it at 5:39. My 10K PR is now a sub-40 at 38:18, my half marathon is 1:26:32, and my marathon PR – which I attained at a marathon that is a BQ race, is 3:00:55. Ladies and gentlemen, I am going to be 40 in 2022 when this time would be applied for the Boston Marathon, and so I needed to beat 3:10:00. I did – by 9:05! Coach Alex not only got me closer to a BQ – she helped me surpass it!
As of mid-June 2021, I have participated in 2 virtual and 3 live races – and I have either won or placed in each one – including that marathon where I came in third overall.  I am having a lot of fun pushing myself to do the best I can and Coach Alex has been there every step of the way.
Nutritionally, I am at a happy place weight wise – both for overall comfortableness in my own skin, and for races, and what I appreciate the most about Coach Alex's help with this, is she has never told me "No, don't eat that," she has offered tasty suggestions as alternatives for things, while at the same time helping me moderate what I eat. I still eat cheese. I still bake and eat my bread. Donuts? You bet – especially after every race – it's my thing. In the past, I tired of unsustainable diets I tried. But I can't tire of a diet that literally lets me eat what I want – in moderation, with some healthier substitutions. I am down over 30 pounds and I know with my continued diet and exercise I will be keeping this off.
I originally signed up for 24 weeks of nutrition and run coaching with Coach – before I reached my 24 week mark, I asked if she would be up for 24 more with me, because I want to see what else I can do with her help.
I am so happy I discovered Coach Alex, and hired her. I am now, and forever will be – a Shaka Runner – and you should too!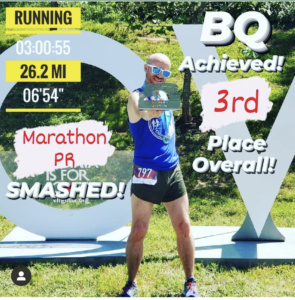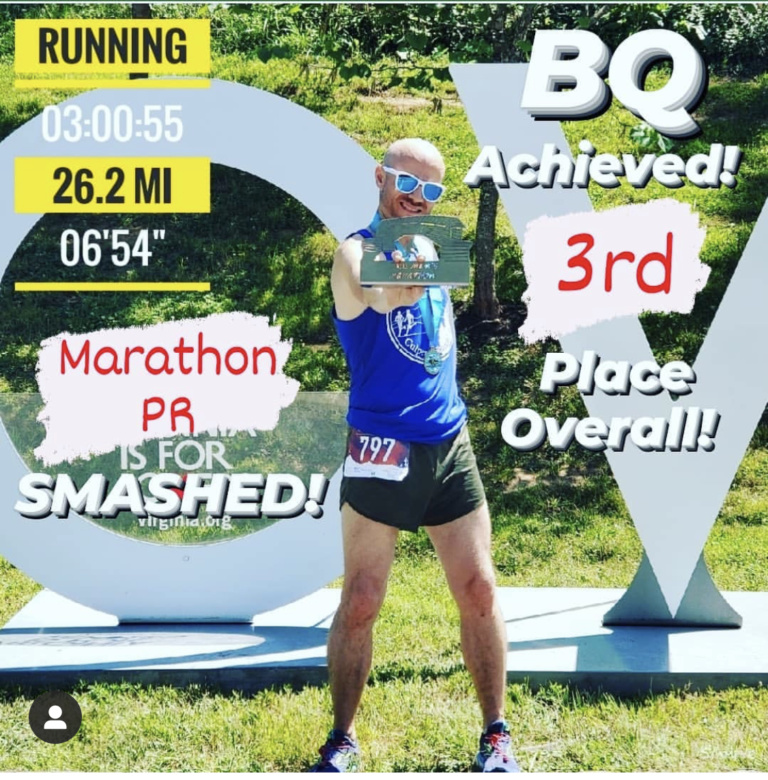 3 years ago, running was not part of my routine. I tried running a 5k on my own and it was fulfilling, but I had no intention of running again. Just like magic, Coach Alex decided to grow something small in to something much, much bigger! Coach Alex knew that speaking the right words at the right time was crucial to igniting my desire to challenge myself. Her mentorship and motivation have led me to grow in the sport of running and now I have run 3 half marathons. I must admit, my goal and part of my drive is to beat Coach Alex's records. She is like the carrot on a stick and I am like a rabbit. She makes me want to run, run, run! Coach Alex provided me instruction on how to train, what gear to wear and how to recover after a long training day and race. Coach Alex taught me that running should be enjoyable, not tedious. I recommend Coach Alex's expertise and guidance to anyone needing that extra push to achieve greatness. She will make you faster, and you'll have fun getting there. Coach Alex is LEGENDARY!
– Alfonso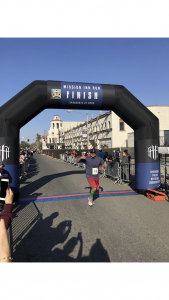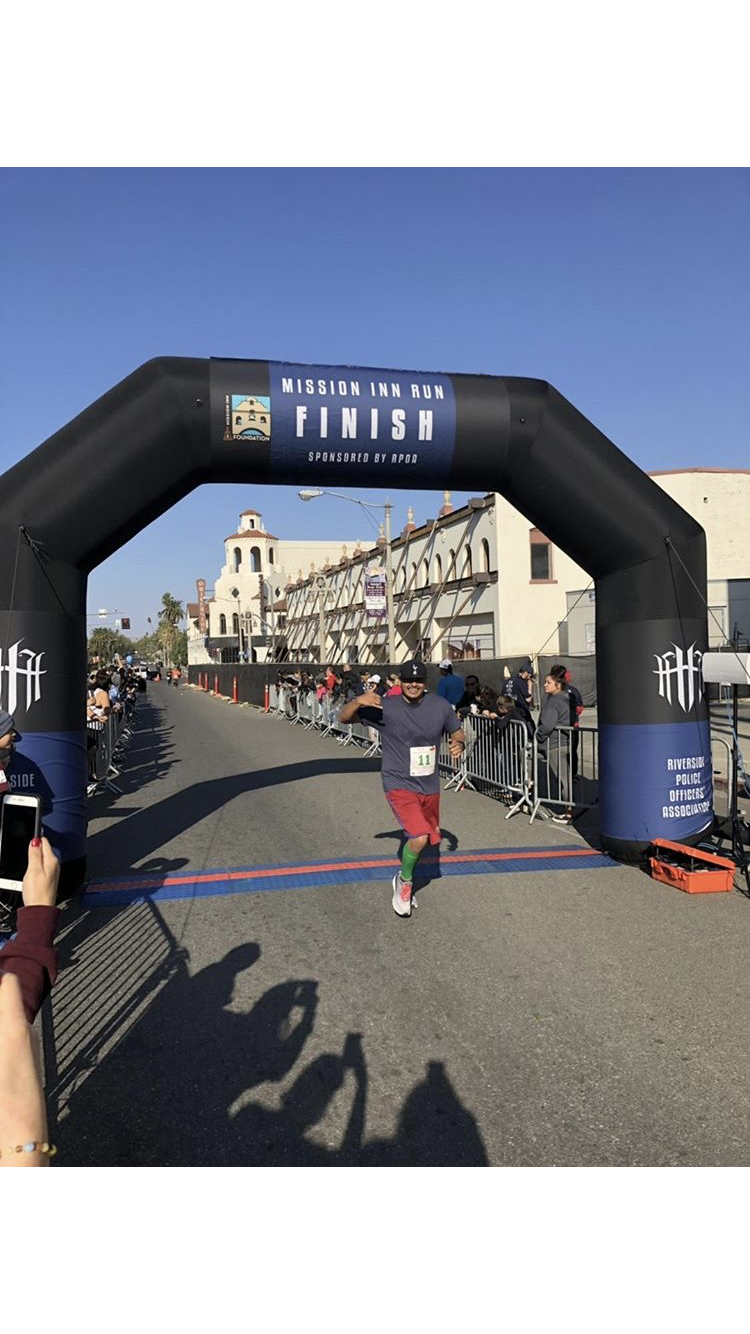 I have been working with Coach Alex for nearly a year. I was away from running for 16 months due to an injury. As a lifelong runner, I wanted to find someone to bring me back in a way that avoided further injury. Coach Alex asked numerous questions about my running history, goals, health, and a myriad of other topics. She mapped out a plan, and she worked with me throughout the process. She has always been attentive, asking and answering many questions. I've worked with other coaches, none of whom were as prepared and willing to help me achieve my goals. She constantly reminds me the goals are mine, not hers. With her nutritional coaching, I lost 27 pounds in less than five months. The recovery has not been perfect, and Coach Alex was always encouraging and understanding. She adapted workouts, and we even changed a few goals, but she is always the coach I need.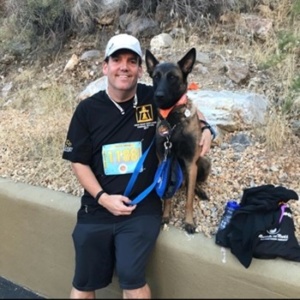 I attended Coach Alex's Running Seminar and completed her 8-week ShakaRunner Training Program including 3 training runs through The Energy Lab in Redlands. The seminar was a great overview for runners of all skill levels. I learned a lot about proper form, nutrition and injury prevention. The training program itself was challenging but truly effective. In the beginning, I had serious doubts about being able to survive the increasing mileage demands however with the consistency and Coach Alex's encouragement, my endurance definitely improved. Running is a discipline that is difficult to break in to without guidance. That's where Coach Alex excels. Her experience and helpful pointers made all the difference. I look forward to training more with Coach Alex and would definitely recommend her to friends and family!
– Hilary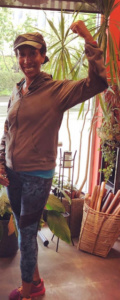 Work With An Expert Who Is Passionate
Coach Alex is an expert with the run – she knows what needs to be done to help you achieve your goals. She is also a passionate coach – she devotes time to continuously learn how to be a better runner and she shares that knowledge with her athletes. Without a doubt, she helped me and pushed me to be better!
Coming off an injury and working with Coach Alex, I had a structured plan with flexibility to build up my endurance and strength. Sometimes I would find myself being coached to not overdo things – easy runs should be easy, allow the body to adapt to the load, recover well, etc. We also focused on form (very important), warm up drills, leg workouts/strength training, nutrition/hydration, stretching, recovery, and training for a race including what to do on peak, taper and post-race weeks.
Throughout all these, I did find my happy pace… and that pace changes as I get stronger and as my goals change. She even paced me during my 10K race where I got a PR – and most of all, I was not in pain after that race (and weeks after) unlike my other 10K race. She knew what she was doing and it worked for me!
I'm fortunate to have her as my coach and I actually decided to extend our coach-athlete relationship. I figured, with her help, I finally saw a meaningful improvement as a runner and I want to further that success with her coaching me. And yes, I did just call myself a "RUNNER" because I am now!!! Thanks Coach Alex! ??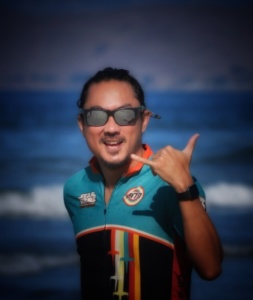 When I saw this wonderful experience offered to us from my company, San Manuel, I jumped at the opportunity. Joining the team gave me the chance to commit to a goal (my first ever marathon), and my company made it so easy for us by offering the consistent training with Coach Alex that included track sessions, Saturday long runs, informational sessions about training, gear and nutrition and weekly newsletters to keep us motivated. I even had my husband come to a couple training sessions and got him to run 😀.
Training for the LA Marathon was a jump start to my present healthy life style. My motivation is my 3-year-old son who suffers from cerebral palsy, his laughter is a breath of fresh air and his persistence to keep on trying is endless. To date I have managed to stay on the healthy eating path, have completed several other fitness challenges and am signed up for the Baker to Vegas Run. I could not have done it without the help of my company and Coach Alex!
~ Natalie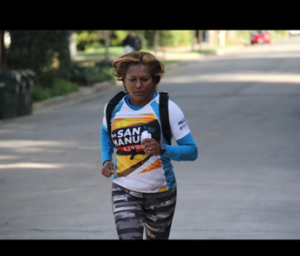 My name is Cindy Pacheco and I worked with Coach Alex for 5 months during our company's LA Marathon training program.
Having Coach Alex guide us through these months was extremely helpful. She was able to share her personal stories from her own experiences,
she shared training recommendations, and she shared her contacts that help with things such as physical therapy and she was very encouraging throughout the entire process.
She was even helpful during the actual Marathon! Towards the last few miles she was there greeting the team, encouraging us to keep going, offering water or snacks to keep us motivated!!
Coach is truly an amazing person!!
Thank you Coach Alex for all that you did for us!!!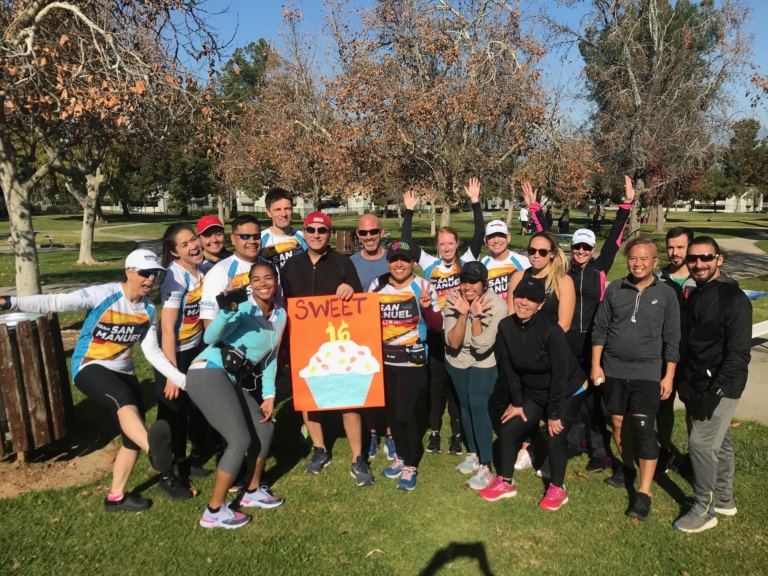 Alex is an excellent coach! I have utilized her running coach services many times and am always so grateful for her encouragement, patience and guidance. The program is designed specifically for each of her clients and the program is flexible and affordable. She checks in regularly providing accountability and encouragement. She is happy to help in any way including answering all my questions. I never thought I'd run a 1/2 marathon, but this year I did! And I can't wait to do it again! Not only did she guide me to stack on the miles, but also to improve my pace. So much credit and gratitude to Coach Alex. Lastly, her Instagram page is full of helpful tips and daily motivation posts!
~ Emily ~
Coach Alex was a great support as I got back into half-marathon training after a break from running.  She worked realistically with my current goals and ability. Her frequent check-ins were supportive and kept me accountable.  Coach Alex is very knowledgeable and created a challenging, but attainable plan to help me reach my half-marathon goal!
-- Angelina --