Hi everyone, I am Coach Alex!
Running is my life. From elementary school field day, to middle school cross country, to high school track I loved the excitement and challenge of running. After graduating dental school and moving to California I took advantage of the year round sunshine and took to training for my first half marathon. When I finished I was exhausted and beat and could barely move and I couldn't wait to do it again. It was the combination of mental and physical strength, the feeling of accomplishment and confidence, and the ability to test my limits that had me hooked.
Since then, I have immersed myself in the running lifestyle. When I'm not running or training, I spend time reading and learning about running or anything related to running. It was through this research that I came across the benefits of nutrition on training and performance and so I decided to dive deep into incorporating the Blue Zone principles of my home town and sports nutrition to give myself a competitive edge.
As you can see, running is my passion and my love of running (yes even the tough parts) inspired me to become an RRCA certified running coach and to get my Diploma in Sports Nutrition so I could help others find their love for running.  Since becoming a coach I have had the pleasure of training runners looking to finish their first 10K, their first half marathon or their first marathon. I've trained runners looking to get back into the sport and many who are looking to hit a new personal record. So, join me and I will help you find your happy pace.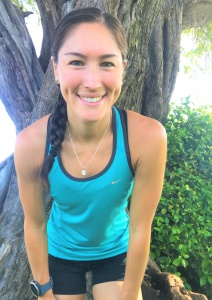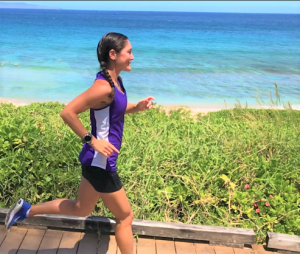 Notable Accomplishments
Half Marathon Personal Best – 1:44
Marathon Personal Best – 4:30
Overall First Female Agua Caliente 5K – 23:22
2nd Overall Female and 1st Female in Age Group Run Forrest Run Front Street 10K – 50:26
1st Female in Age Group Trick or Tri Olympic Distance Triathlon – 2:54:52
1st Female in Age Group Loma Linda Half Marathon – 1:52:45
Team San Manuel Coach – trained nearly 100 runners for the LA Marathon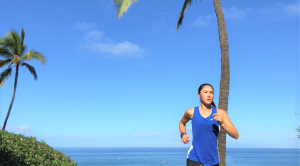 Credentials and Affiliations